Biking through Washington!
I had little time in Washington, DC but thankfully every major sight is close to each other. Staying there with a friend of mine we decided to book one of those Washington Bike Tours that take you on a 3 hour ride through the capital city and cost around 30€, depending on where you book it.
After doing a tour like that myself I have to say: it's probably the nicest way to discover a city!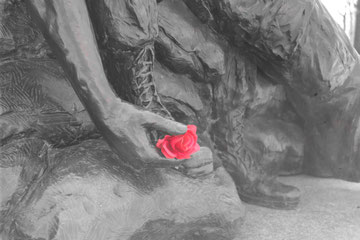 Did you know? The first picture down below shows Miss Liberty and no building in Washington is allowed to be taller than her!
We both really enjoyed the tour. It was a sunny and warm day but not too many people since it's only April. I took a bunch of pictures, they'll tell you where we went - War Memorials, Washington Monument and more! So enjoy!
---