New Zealand here I come!
Hence I wasn't going to spend enough time in NZ to buy a car and drive around on my own – I'd only be there for 27 days – I decided to buy a hop on hop off bus ticket from Kiwi Experience. They sell various passes which take you to the best places in NZ and you can always buy add-ons and extend your pass. At every overnight stop, and almost every stop is an overnight stay, you have your first and sometimes even your second night guaranteed accommodation at a hostel they work with. If you don't feel like planning for yourself this is very convenient for you but turns out that their hostel of choice is in my opinion not always the best choice…you'll find that many times there are cheaper hostels right around the corner or at least others have better value for money. KiwiEx often picks Nomads or Base but many times I didn't have (free) WiFi access there and sometimes the quality of the hostels could've been better because they were quite expensive sometimes. However I had a great time on their buses and made quite a view friends that are now very dear to me! You'll find a link to the KiwiEx homepage below and I'll now tell you a bit more about my journey through NZ.
A Spanish Week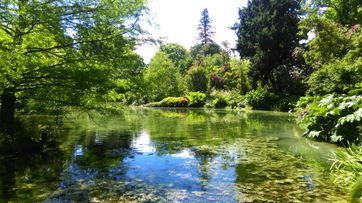 My NZ adventure started the day after the big Kaikoura earthquake took place. Sunday night there was the earthquake, Monday afternoon my flight landed in Christchurch, also affected by the earthquake. To save up some money I decided to do some couchsurfing in NZ whenever possible. And so I arrived at the airport, hopped onto the bus to town – with 8.5$ the most expensive airport bus I've ever been on – and looked for the address of my host. As I arrived there I was greeted by six half naked Uruguayan guys and two girls cooking in the kitchen. You can imagine that I was surprised!
I mean, I knew that I was going to live with six guys from Uruguay, but the girls were new to me. Turns out, they were two friends from Argentina just visiting them for the day and they left in the late afternoon. First we only talked a little in English, they mostly spoke Spanish with each other and it took me some time to re-fresh my understanding. One of them found out the same day that I spoke Spanish too and soon we started talking more and more, they turned up some music – Reggaetón, my favourite! – and we had a fun night drinking some beer and dancing in their living room!
The next day I and two of them went to visit the Botanic Gardens in Christchurch which I like way better than the ones in Brisbane and the last of them finally found out that I spoke Spanish – they all were very surprised by how good I speak it (Yes!). I quickly realized that every night would be filled with Spanish music and beer (or wine, after they found out that I preferred that) and other couchsurfers were coming in too. I really liked their relaxed style of living, that's what I favoured back in Argentina too, and because my bus would not go to Kaikoura (would've been the plan) I ended up staying almost a week instead of only two nights with these guys! I could've stayed my whole month in NZ there ;) But I think visiting them in Uruguay would be a better decision…
I made friends with some really nice french girls also couchsurfing at their place for two nights and walked around Christchurchs destroyed city centre: some of the damage by the heavy earthquake back in February 2011 still not re-built. I visited the Cardboard Cathedral and the 185 Empty White Chair Memorial and after a few days the bus office told me that instead of going from Christchurch to Kaikoura, the bus departing Christchurch would go directly north to Nelson and from there to Kaiteriteri. Since I had no other choice than to skip whale watching in Kaikoura I did that instead.
---
---