Exploring Graaff-Reinet #3
When my host JP one day told me that he would drive to Graaff-Reinet to work on a house they owned there I decided to accept his invitation to join in. So, I got to spend half a day in Graaff-Reinet exploring and eating…
First I wanted to visit the Urquhart House but due to construction work on its roof it was closed…I then visited a different museum – The Old Residency – just at the corner where Parsonage Street meet Murray Street, close to the Reinet House. They had different exhibitions at the same time: one about old photographer resident in Graaff-Reinet, one about the construction of the dam – used for irrigation in the old days – and one big room with different old weapons and game shot by Mr Murray. In the last room I found some old instruments and symphonies by Beethoven or a quintet by Brahms.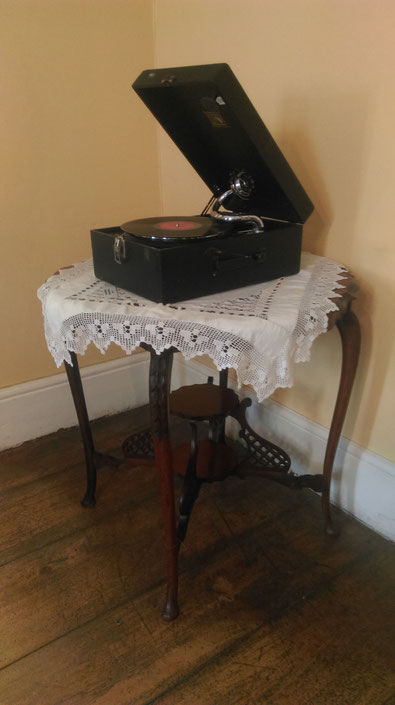 As I still had enough time until JP would finish and pick me up again I decided to head down Murray Street away from the church to reach the cactus nursery and garden. They expect you to be honest and pay the entry fee at a little box out up at the entrance. You then continue on through a marvellous garden full of different kinds of cacti and then, after strolling around in there (it felt like a jungle!) you reach the cactus nursery where teeny tiny cacti grow, some you can hardly even see! After that the owner greeted me, a nice old man living there with his 14 (!) cats and cacti…I ended up talking to him for more or less 45 minutes about everyone and everything. He first talked about South African politics, then – because I was his first visitor from Austria I guess – he continued talking about the Second World War, German politics and ended with talking about war and the USA before discussing South Africa a bit more. In between he told me about his wife and his daughter and that he is a retired lawyer…what a strange man he is! But very nice and interesting to listen to, so go and pay him and his cacti and cats a visit!
As it was already 1 p.m. and JP said he's finish at about 2 p.m. I said goodbye to the old man and went to get some lunch before leaving. I decided to go for the Café "Blue Magnolia" as it is in a small side street where not many tourists find it. When you're heading towards the church, turn left right in front of it and walk down the small street there. It's a really nice café, lovely decoration and they even sell plants, seeds and other gardening tools (I almost bought something for my mother hence she likes gardening). I chose not to sit in the garden but inside because the sky darkened up and the wind got stronger, in the end it didn't rain though…First I ordered some Lipton ice tea – lemon of course, I always go for lemon – and some tramezzini sandwiches with bacon, tomato, avo and mozzarella for lunch. Very delicious and, in my opinion, not that expensive! After that, as I was still quite hungry and had heard from Hester that JP won't finish before 3 p.m. I decided to go for some dessert: lemon meringue cake and a cappuccino. Both oh so very delicious! (I should fully engage in food tourism 24/7!) and calculating the price of everything I had there into euros I had a complete meal for 7€! Would never get that in Austria!! So if you're in Graaff-Reinet looking for a quiet, calm place to enjoy your lunch and delicious cake, the Blue Magnolia is the place to be!
By the time I finished there it was half past two and I still hadn't heard anything from JP or Hester so I decided to use my time wisely, paid my bill and went off to wander around a bit more. I walked through the streets until I came across another café called "Our Yard". It's right to the restaurant "Polka's"– unfortunately I didn't have time to try their food but it's said to be delicious, only a bit expensive (you know, tourism and stuff). So I decided I could wait at this café, having a vanilla latte. Best latte I ever had, I'm telling you! Wish I could go back and have another one. It was delicious and cheap so I sat there, connected to their free Wi-Fi and waited. And, who would've thought: just as they brought my latte Hester called to tell me that JP was done. Great. So I told her that I just had to finish my coffee at the cafe and minutes later JP's buggy pulled up in front of the little garden I sat in, I paid and we were off to pick up Max and go home. I'm still a bit sad though that I couldn't enjoy my latte more, but I'm glad I got to spend another day in Graaff-Reinet. If you're the coffee loving type you should definitely go and visit "Our Yard" – so many choices and they grind the coffee beans freshly!
---