A Day at the Bar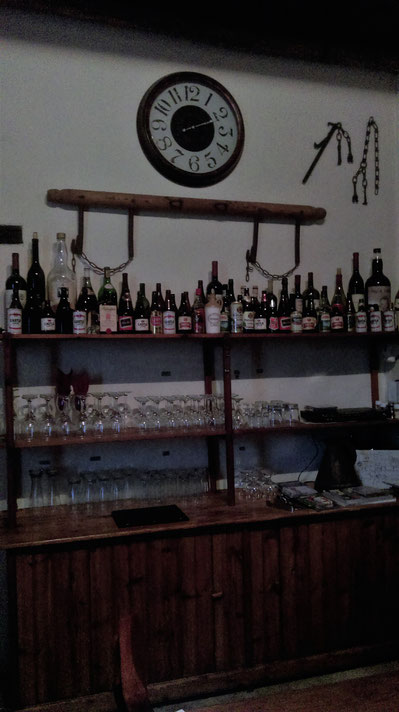 Today for the first time I had to work quite a lot. Some guests arrived yesterday and although I was told that I didn't have to be awake when they are having breakfast - they wanted to have breakfast at 7:30 a.m.! - I didn't sleep in. I don't know why but I woke up at around 8 a.m. and since I wasn't tired I got up. Hence I am volunteering here at the farm it was obvious that sooner or later I had to work something for my food and accomodation. When I asked the day that I arrived what my job would be Hester said that there is a variety of tasks and that she'd just ask me if she needed anything. Until now it's only been some smaller tasks I was asked to do spontaneously, like picking up the phone when no one's there or help with cooking dinner. But today, for the first time here, she had me busy:
First Hester asked me to sort through the soup and sauce packages in the storage room. Two shelves full of them and the storage room was really cold! But I worked my way through - I like (re-)organizing things, I'm weird I know - and as I was done I was told that Max, one of the workers here and the cook, had taken out all of the glasses at the bar. I should go and look through them, count them and then store them again. As I arrived at the bar I was overwhelmed. Who needs so many boxes full of glasses?
One lunch time break later I eventually managed to list them all: red wine glasses, beer glasses, big beer glasses, small white wine glasses, whiskey, cognac, sherry,... So I headed over to the main house again and asked Max, if he could come and help me store all of the glasses. After telling me that he'd be there soon - I think I've waited an hour - we found room for all of them. But, of course, that's not it! I still had to sort through all the cans in the storage room. Check if all the fruits are with the fruits and the veggies with the veggies. And so I did...who needs about 10 cans of baked beans and another 10 of crushed pineapples?
Finally, my last chore was to count the wine bottles. Check with a list what was still there and refill. TomorrowI'll have to edit the list because the list is quite old and the prices have to be updated as well.
After having finished that I sat on the couch, Chocolate came over and I patted her head. I feel like an old lady because my back kinda hurts after all that standing around! I know, not much excitement for today, but we've already got a trip to Graaff-Reinet planned for one of the upcoming days! Museums, owl house, walking around and more!
But because there is much more work coming up I might not be able to keep on posting daily!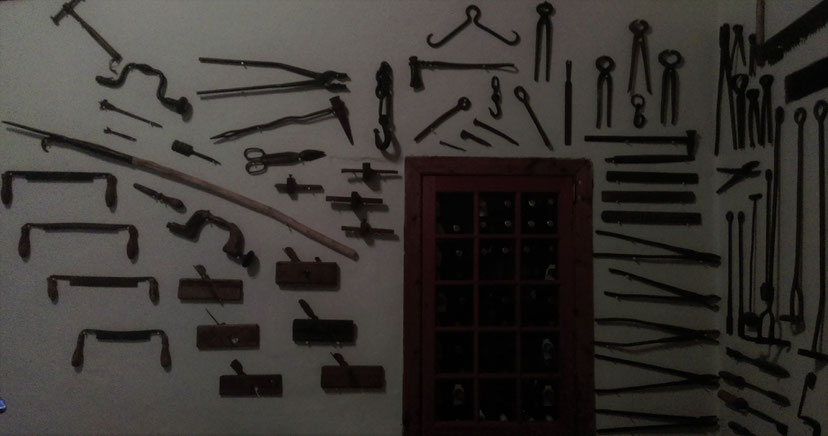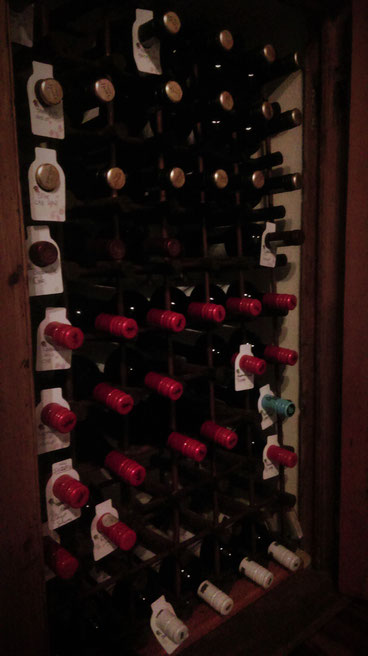 ---